Patient Rewards Hub
Would you like to get paid while you have braces???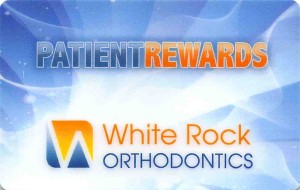 OK, so you're not actually gonna get paid for having braces, but you can rack up a bazillion points and trade them in for gift cards to your favorite stores.
All you have to do to earn points is do the things that we ask you to do! It's a triple bonus for you because you will finish treatment faster and better and you will get some awesome gift cards along the way!
Most Popular Awarded Gift Cards
$25 Amazon Gift Card
$25 Target Gift Card
$15 Best Buy Gift Card
$15 Apple iTunes Gift Card
$10 AMC Movie Gift Card
Ways to Earn Points
Wear your WRO T-shirt to your appointment
Have excellent oral hygiene
Straight A's on your report card
Losing baby teeth
Liking us on Facebook
Referring your friends and family