Core Values
"It takes courage to show your dreams to someone else."
-Erma Bombeck
The following Core Values are what White Rock Orthodontics is all about. These Core Values help to define us as a Team and help to guide us in delivering outstanding care to our patients. Please read the Core Values, as well as the quotes, to learn more about who we are.
---
Attitude
---
"Attitude is everything."
– Dad
"In the beginner's mind there are many possibilities, but in the expert's mind there are few."
– Shunryu Suzuki
"I love change. I thrive on it…It doesn't matter to me if it is a business change or a bike course I've never been on-the senses awaken when you are exposed to new adventures."
– Ralph Heath, Celebrating Failure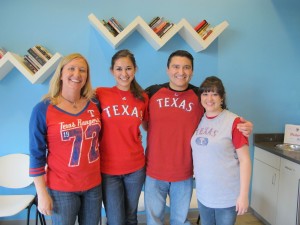 It all starts with the right attitude. At White Rock Orthodontics, we have assembled a Team of self-motivated and positive individuals that are committed to excellence in the job they do, to our patients, and to the Team. Although we take great pride in the job that we do, we welcome ideas, suggestions, and especially honest critiques from patients, referring doctors, and especially our Team that will help us become a better office. We will take a "thank you" attitude for anyone who has a suggestion on how we can be better and do better.
A positive attitude is paramount and a prerequisite in order to join our Team. We will hire for attitude and train for skill. We want a Team that is full of individuals that work together, play together, pay attention to detail, are humble, are willing to try new things, and are not afraid to fail.
We will also adopt this attitude in our personal lives to try something new to see what life has to offer. Whether it is trying a new food, starting a new diet, or starting a new workout, we will not be afraid to try new things!
At White Rock Orthodontics, attitude is everything!
---
Create Fun and Be a Little Different
---
"Learn what to take seriously and laugh at the rest."
– Herman Hesse, Steppenwolfe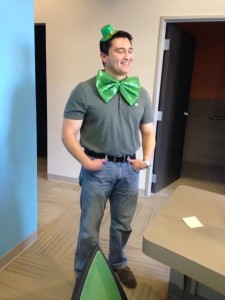 One of the things that makes White Rock Orthodontics different from a lot of other practices is that we value being fun and being a little different. We don't want to become one of those big mega-practices that feels corporate, boring, and impersonal. We want to be able to laugh at ourselves. We look for both fun and humor in our daily work.
This means that many things we do might be a little unconventional — or else it wouldn't be a little different. We want the practice to have a unique and memorable personality. Each Team Member is different, fun, and unique in their own way. These personalities complement each other that helps to make White Rock Orthodontics who it is!
Our office was designed to be a little different. That is precisely why we have chosen the bright, cheery colors of our office. That is precisely why we have large, fluffy, comfy beanbags in the waiting area. That is precisely why we have a large dry erase board for patients and siblings to entertain themselves. That is precisely why we have a book exchange program for kids and adults. And that is precisely why we DON'T have a TV and/or video games in our waiting room! Many other offices have TVs and video games, but who has giant beanbags to wait in?!?!? Weird? Yes! Different? Yes! White Rock Orthodontics? YES!
At White Rock Orthodontics, we believe that different is good!
---
Deliver WOW through Customer Service
---
"Excellence is an art won by training and habituation. We do not act rightly because we have virtue or excellence, but we rather have those because we have acted rightly. We are what we repeatedly do. Excellence, then, is not an act but a habit."
– Aristotle
"Your competition is anyone who raises customer expectations-because if someone else satisfies customers better than you, no matter what type of business, you suffer by comparison."
– Tom Connellan, Inside the Magic Kingdom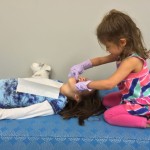 WOW is such a short, simple word, but it really encompasses a lot of things. To WOW, we must differentiate ourselves, which means doing something a little unconventional and innovative. We must do something that's above and beyond what patients expect from an orthodontic office. Everything that we do must have a positive emotional impact on our patients. We are not an average orthodontic office, our service is not average, and we don't want our patients or Team to be average. We expect every Team Member to deliver WOW.
Delivering WOW results in positive personal recommendations, the most powerful (and cost-effective) advertising! Whether internally with our Team or externally with our patients, referring doctors, and supply reps, we will deliver WOW!
Our philosophy at White Rock Orthodontics is to WOW with service and make the experience of "getting braces" as hassle-free and enjoyable as possible for the patient and their busy families.
---
Evolve
---
"The moment we stop evolving, we start going extinct."
"Only dead fish go with the flow."
– Anonymous
"Without conscious and deliberate effort, inertia always wins."
– Tony Hsieh, Delivering Happiness
"Get busy living, or get busy dying"
– Shawshank Redemption
"Things may come to those who wait…but only the things left by those who hustle."
– Abraham Lincoln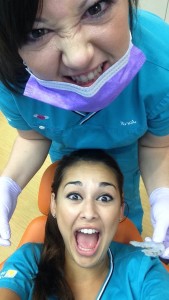 We plan to be here for a very long time. In order to do that, we must evolve or we will be no better off than the ill-fated dinosaur! Orthodontics is a science. As such, there are constant new discoveries, techniques, and instruments, and we must stay current in order to provide the best service to our patients and continue to WOW them.
Part of being in a new, growing practice is that change is constant. For some people, constant change can be somewhat unsettling at first. If you are not prepared to deal with constant change, then you probably are not a good fit for White Rock Orthodontics!
To grow, we must change and evolve. At White Rock Orthodontics, we are committed to evolving as we grow. We are constantly seeking to improve the service to our patients by implementing new, safe, techniques that can make orthodontics more fun, faster, and achieve excellent results!
We must all learn to not only NOT fear change, but also to embrace it enthusiastically, and perhaps even more importantly, to encourage and drive it. We must always plan for and be prepared for constant change. We will not be the same office today, as we will be in 5 months or 5 years…we will be EVEN BETTER!
At White Rock Orthodontics, we vow to evolve and stay current with the current concepts and techniques through continuing education and constant self-evaluation.
---
Celebrate Failure
---
"If you fear it, do it."
"I haven't failed. I've found 10,000 ways that don't work."
– Benjamin Franklin
"Unless you're pushing yourself, you're not living to the fullest. You can't be afraid to fail, but unless you fail, you haven't pushed hard enough. If you look at successful people and happy people, they fail a lot, because they're constantly trying to go further and expand."
– ultramarathoner Dean Karnazes
"If things seem really under control, you're not going fast enough."
– Mario Andretti
"This thing we call "failure" is not the falling down, but the staying down."
– Mary Pickford.
"Remember this feeling; it's the absence of fear. When you announce your mistake, also say what you learned and what you did to correct your failure (to the extent possible) or how to prevent it from happening again."
– Ralph Heath, Celebrating Failure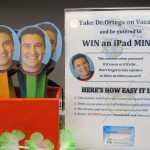 Fear can be a very strong motivator. Fear can also make you overcome seemingly impossible obstacles or accomplish superhuman feats. However, fear of failure is paralyzing and stifles growth and innovation.
It sounds a little weird to have a core value that mentions, let alone, celebrates the word "failure". Yet, our philosophy is that if we are not making mistakes, we are probably not challenging or pushing ourselves enough and stepping out of our comfort zones. We could spend the rest of our days in practice only seeing twenty patients a day. That would be the safe and easy way of making sure that we always ran on time and were never late, but what fun is that? As we grow, we will be pushing the boundaries of our practice and trying new ideas, techniques, and protocols to make sure that we improve our efficiency, while maintaining our standard of excellence.
Along the way, mistakes will be made. When a mistake is made, we will address it and hopefully resolve it immediately. Mistakes are never to be "swept under the rug" or otherwise covered-up. We will share our mistakes in an open and honest manner so that we can work together to eliminate these mistakes and discuss ways that we can prevent those mistakes from happening again. Repeated mistakes are not only frustrating, but they also erode confidence in us and each other
At White Rock Orthodontics, we believe that honest mistakes are an important and integral part of our lives. Mistakes help us to learn, grow, and evolve. We will improve by helping each other learn from our mistakes in a friendly, respectful, non-threatening way.
---
Support the Local Community
---
"Thousands of candles can be lit from a single candle, and the life of the candle will not be shortened. Happiness never decreases by being shared."
– Buddha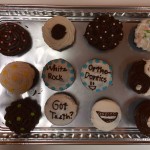 We are fortunate to be part of one of the greatest professions in the world and it is our responsibility to give back. We are grateful for the opportunity to build beautiful smiles for patients that may have spent a lifetime of self-doubt. We love the White Rock area and its charm and wonderful sense of community.
We will support local businesses, schools, and non-profit organizations and make sure that we help support the local White Rock community in any way that we can.
---
Build Open and Honest Relationships with Communication
---
"It is amazing what you can accomplish if you do not care who gets the credit."
– H.S. Truman
"If you want to build a ship, don't drum up people to collect wood and don't assign them tasks and work, but rather teach them to long for the sea."
– Antoine de Saint-Exupery
Fundamentally, we believe that openness and honesty make for the best relationships because that leads to trust and faith.
We value the trust that patients and their families place in us to treat their loved ones. Orthodontics is a wonderful blend of science and art with usually many options to treat certain bite problems. We are fortunate in that we are able to help turn patients who have had a lifetime of self-doubt about their smile into smiling, happy patients. The key ingredient in producing a wonderful orthodontic result is trust at every level of care. The patient trusts that we have their best interest at heart and we trust that the patient will comply with the things that we ask them to do. With this solid relationship built on trust, the orthodontic case moves along very quickly with amazing results!
We will always act with integrity, be compassionate, friendly, loyal, honest, and to make sure that our patients' oral health is the #1 priority.
In any relationship, it's important to first be a good listener, and seek to understand before we seek to be understood. Understanding the other's point of view, whether it is the patient's, parent's, doctor's, or Team Member's, it is critical to listen and understand first before you speak. After listening, it is important to repeat back to the other person what you understand they are saying to you. This assures that you are understanding correctly and helps the other person feel that you are listening and comprehending what they are saying. It also gives them the opportunity to clarify. We all want to get our point across, but it is very important to listen first and talk later. That is why we have two ears and only one mouth!
Remember that at the end of the day it's not what you say or what you do, but how you make people feel that matters the most. In order for someone to feel good about a relationship, he/she must know that the other person truly cares about them, both personally and professionally. As one of Dr. Ortega's dental professors said, "PDCHMYKUTKHMUC".
At White Rock Orthodontics, we are committed to open, honest communication on every interaction that we have, whether face-to-face, on the phone, or on the web.
---
I AM SORRY, It's my Fault, Please help me
---
"And the air was full of thoughts and things to say. But at times like these, only the small things are ever said-the big things lurk unsaid inside."
– The God of Small Things
"It is one thing to make a mistake, and quite another thing not to admit it. People will forgive mistakes, because mistakes are usually of the mind, mistakes of judgment. But people will not easily forgive the mistakes of the heart, the ill intention, the bad motives, the prideful justifying cover-up of the first mistake."
– Stephen Covey, The 7 Habits of Highly Effective People
"When you make a mistake, admit, correct it, and learn from it-immediately. Don't get into a blaming, accusing mode. Work on things you have control over. Work on you."
– Stephen Covey, The 7 Habits of Highly Effective People
"Happiness is not the absence of conflict, but the ability to cope with it."
– Anonymous
In any relationship, whether personal or professional, conflict is natural, normal and to some extent, even welcome. White Rock Orthodontics is a Team of wonderful people with unique personalities and interests. As such, it is expected that not everyone will agree all of the time. Conflict itself is not a problem, but unresolved conflict is.
It is amazing what the three little words "I am sorry", "It's my fault", and "Please help me" can do. Saying these and similar, simple phrases can instantly defuse some of the most heated arguments.
It is critical that we act in a mature, professional manner when dealing with personal or professional conflict. There is no room for unresolved conflict, in our practice or in our lives. Unresolved conflict gnaws away at Team cohesion and erodes relationships.
At White Rock Orthodontics, we understand that conflict may be expected. However, we will work hard to quickly resolve any conflict with open, honest, and respectful communication so that conflict does not interfere with delivering outstanding care to our patients.